The accounting menu shows you an overview of all the accounting module usage and provides access to the accounting reporting configuration.
The section allows to handle and configure statistics via the reporting profiles. In order to enable accounting please check the specific client setting and make sure the desired device authentication is set to Full Device where supported.
For further accounting settings please refer to the Client settings and / or the Policy settings.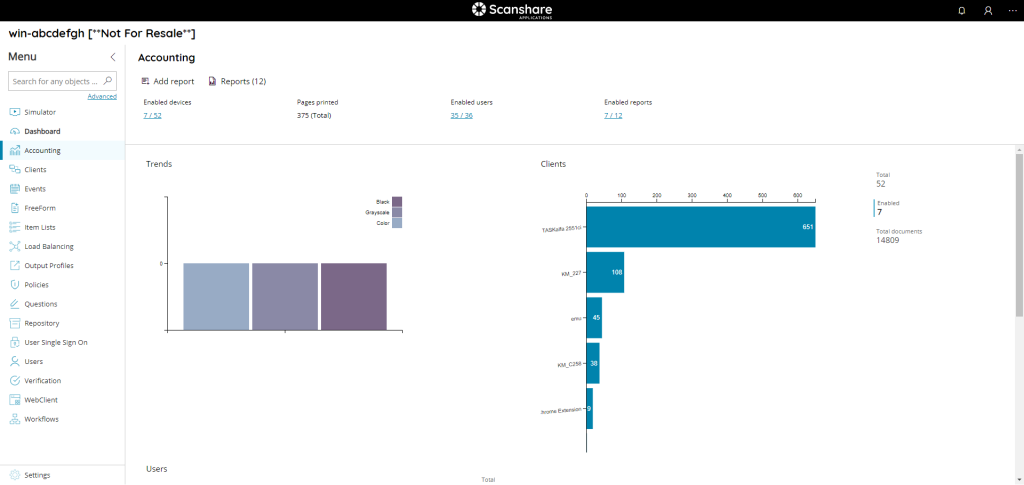 The view shows some diagrams with the most common uses:
• Trends
• Clients
• Users
On the top diagram some usefull information of the effective accounting uses:
• Enabled devices
Device in which accounting is enabled, authentication set as Full Device into client section
• Pages printed
Number of total pages printed
• Enabled users
Users who have accounting enabled
• Enabled reports
Number of enabled reporting profiles
The top bar contains two buttons, use Add Report to create a new report profile, use Reports (x) to check, modify and delete the existing report profiles (where x is the number of available profiles).