When you start Scanshare for the first time, the login screen will appear, in which you have to enter your credentials.
Username and Password can be changed after activation.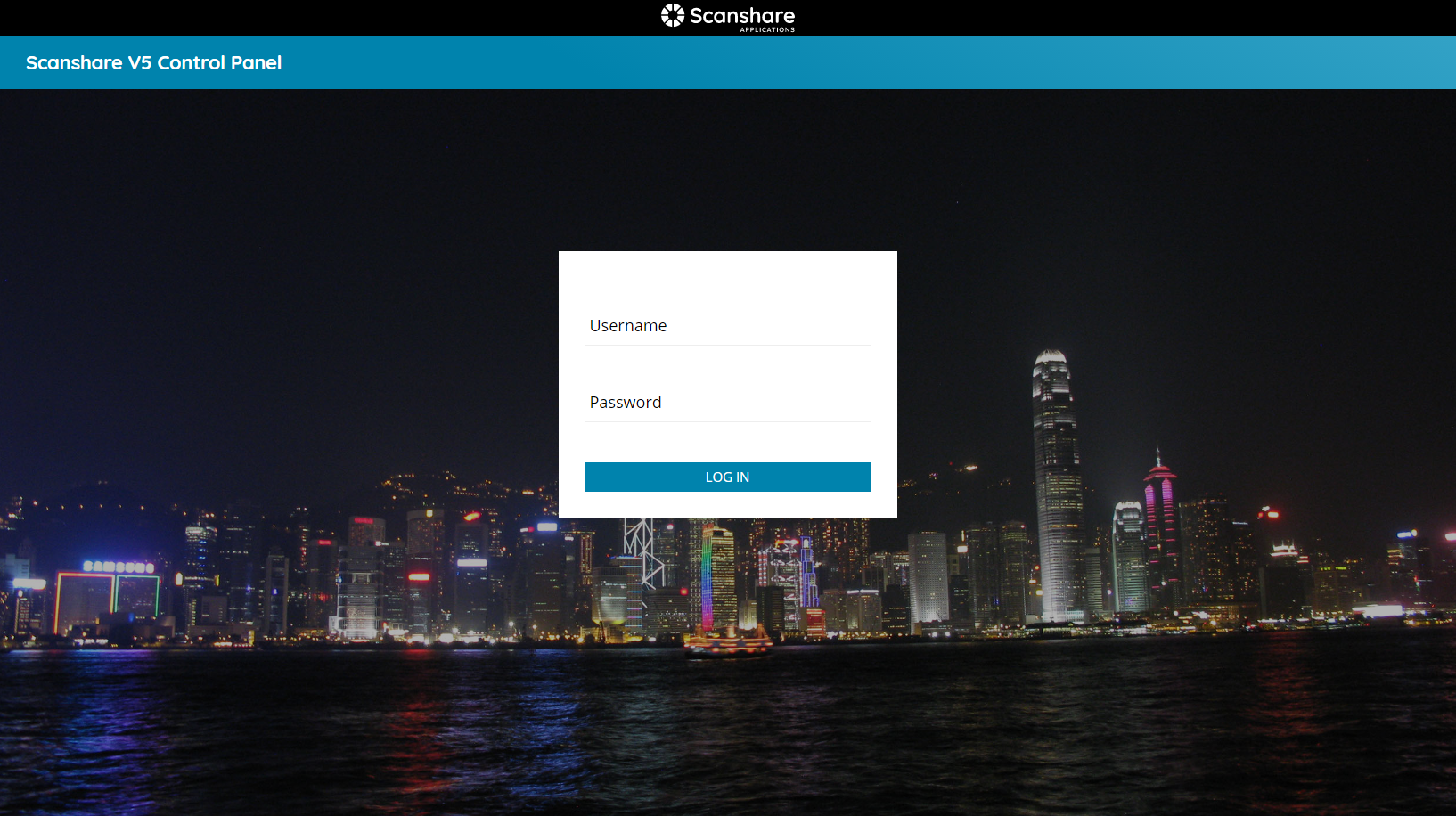 Each user session is limited to 1 which means if the user "Administrator" results already logged in an error message will inform you about that and a possibility to take ownership of existing administrator user session will be proposed.
Re-enter the credentials and use the button Take Session to logout the existing session and login into a new session.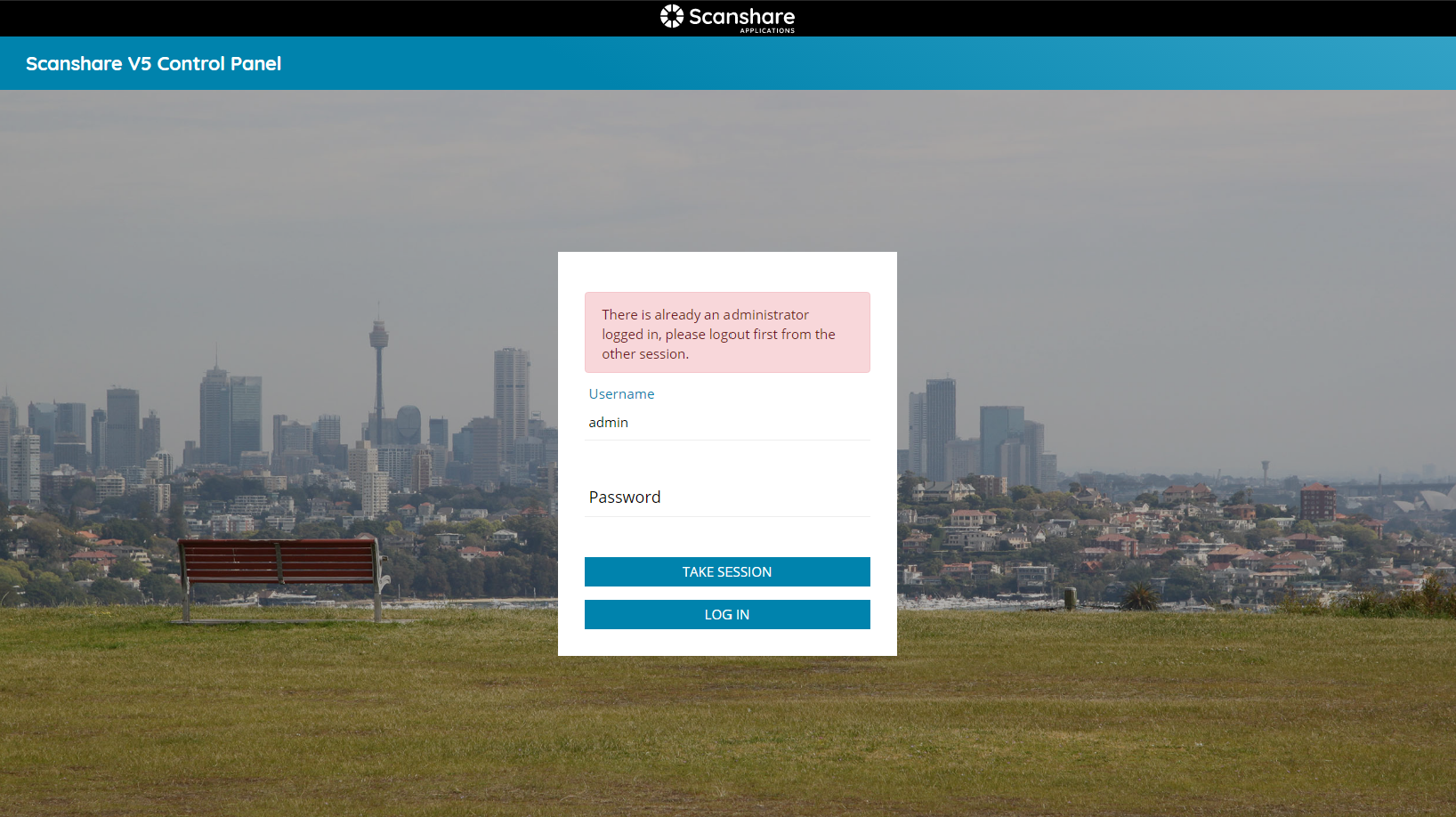 OAuth
If Public Register Link is enabled inside the OAuth settings the login page is composed by two blocks, the New OAuth User while the login block is visible by using the Login button.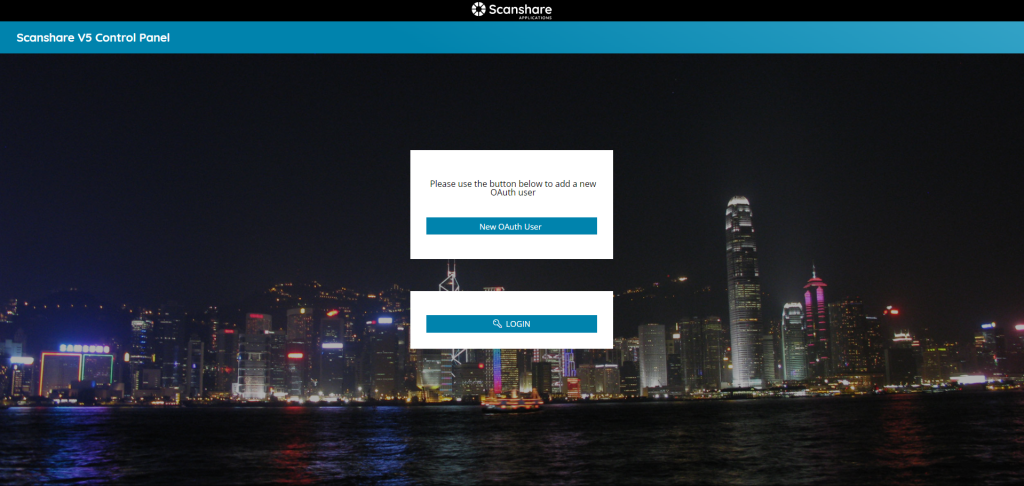 In the New OAuth User dialog you can enter the username and the OAuth PIN to create or complete an OAuth registration flow.