The simulator menu gives the possibility to test the current configuration on the target MFP client.
The top bar shows the available simulator types, they are visible only if available in the current license. When selected the type the simulator will be loaded in the lower pane.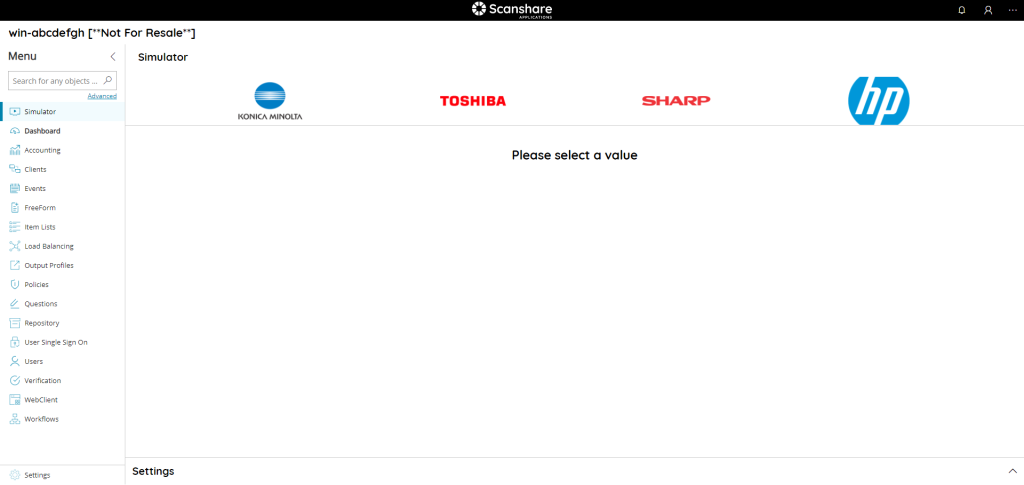 Konica Minolta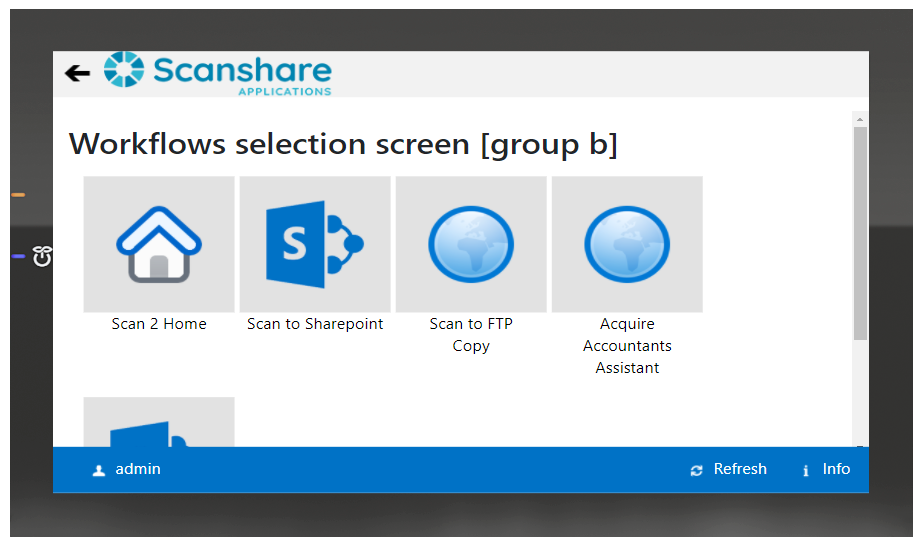 Toshiba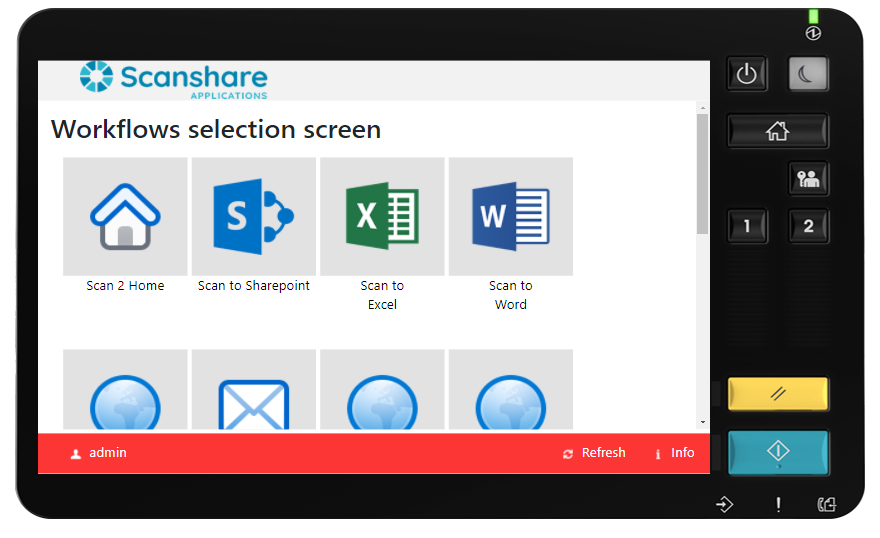 Sharp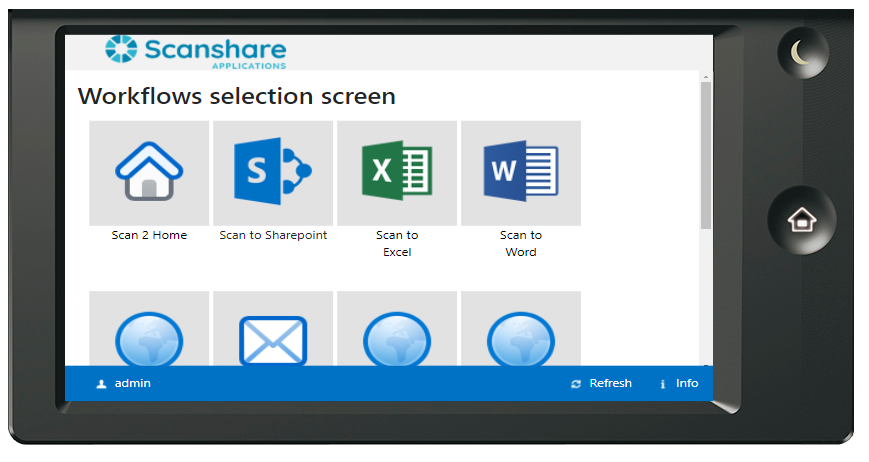 HP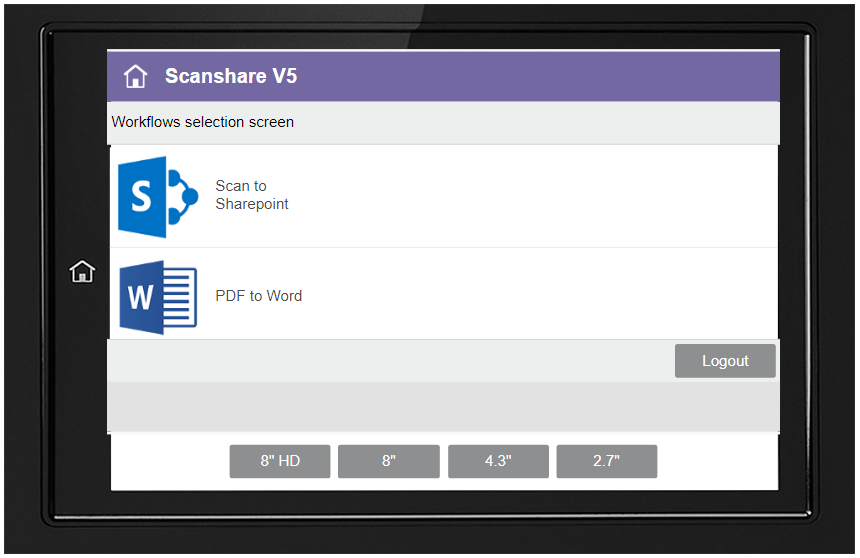 Settings
On the bottom of the simulator page there is settings view the customize simulator preferences.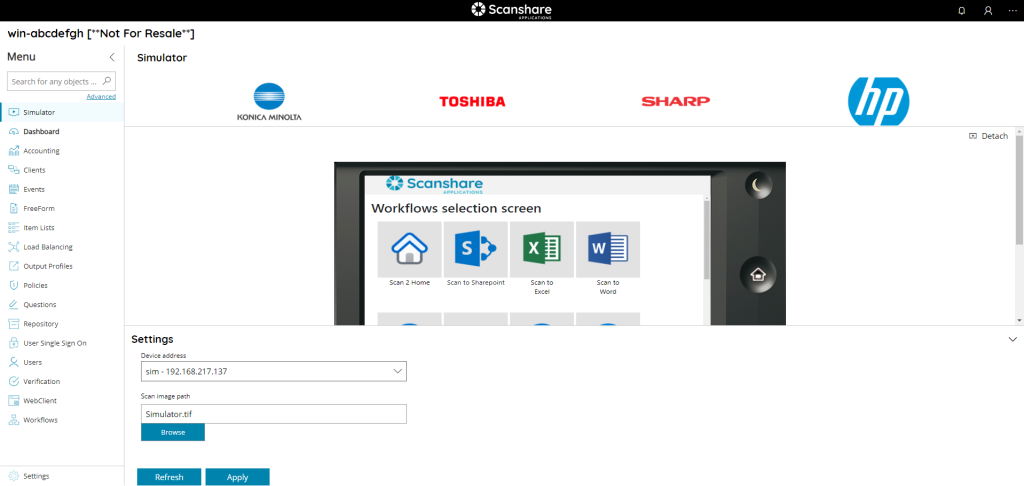 Device address
List of configured MFP client for the selected simulator type. Select the client for the simulation. Also client settings such as authentication and workflow permissions are simulated.
Scan image path
Sample document to use during scanning simulation. Any custom document can be used by using the Browse button and upload it.
Apply button
Apply the current settings in the current simulator session
Refresh button
Refresh the simulator by reloading it
Detaching
By pressing the

button on the right of the simulator preview, a new popup window webpage with simulator will be open.
The window of simulator open looks like this: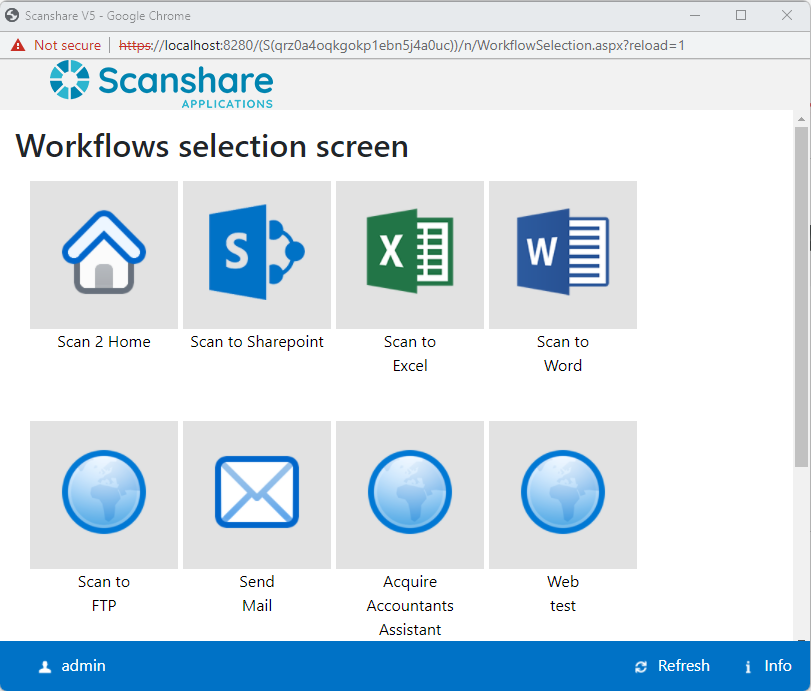 Detaching is useful when keeping the popup window open while operating the server configuration without returning to the Simulator section. Please consider that web session might expire if the simulator popup is left unused.