Scanshare includes an update system that allows you to be up to date on all the new features. The application checks every 7 days for new updates and installs them automatically as long as your maintenance is still active. The automatic updates can be disabled in the settings. However, anytime, you can check for updates manually.
Let's see how to update the application manually just following few easy steps: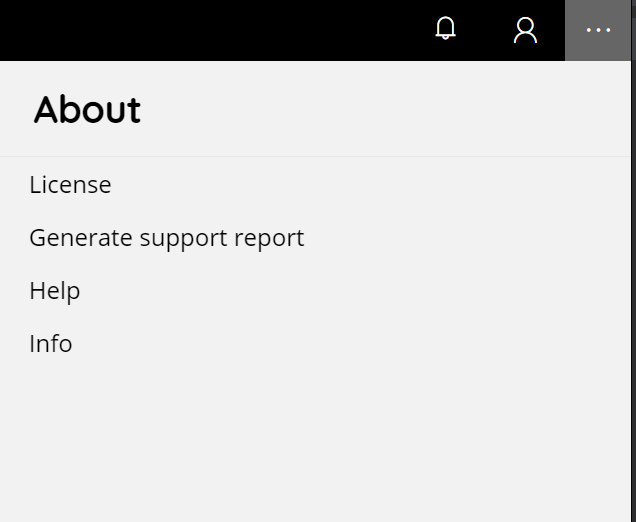 1. In the Scanshare server main page press the settings button in the upper left-hand corner and select Info.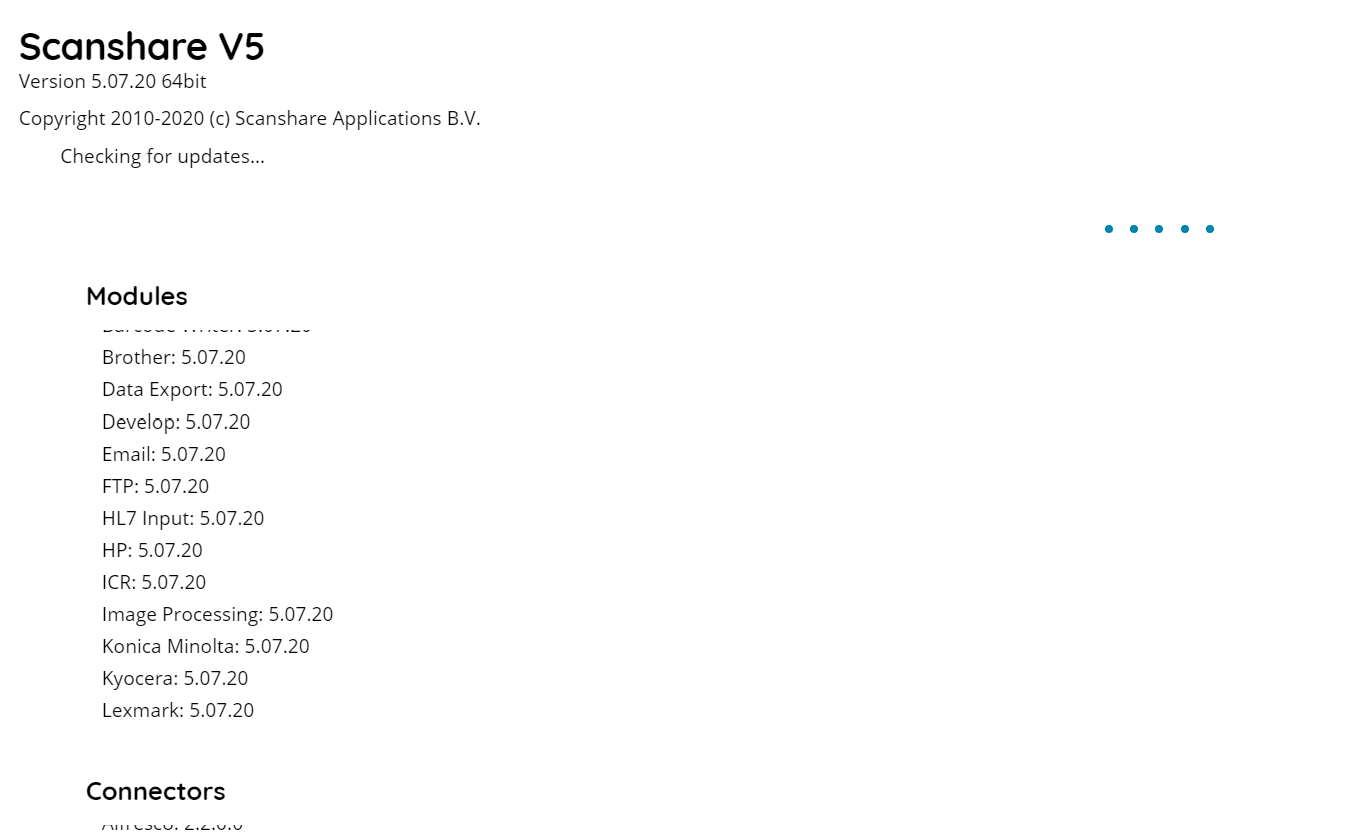 2. The application will check if a new update is available.
3. The update will be installed (if available).
4. The update will be completed.
5. After the update is installed, click the CLOSE button. Wait for the restart of the application until you see the above screen.