Abbyy Classification FreeForm engine has specific server settings which can be found inside the Server Settings / Workflow section, under FreeForm.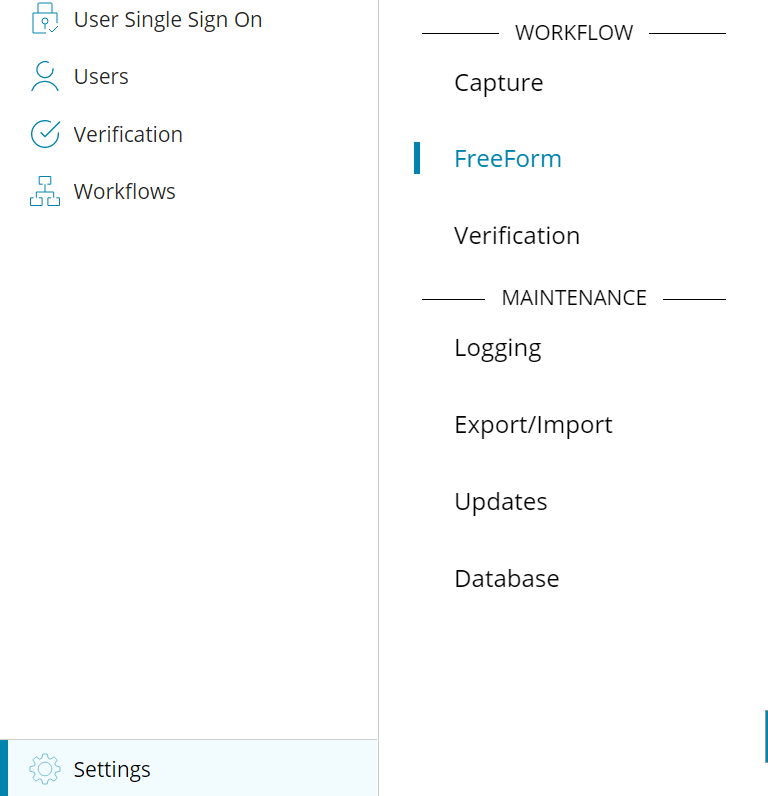 The available settings for FreeForm ABBYY Classification are: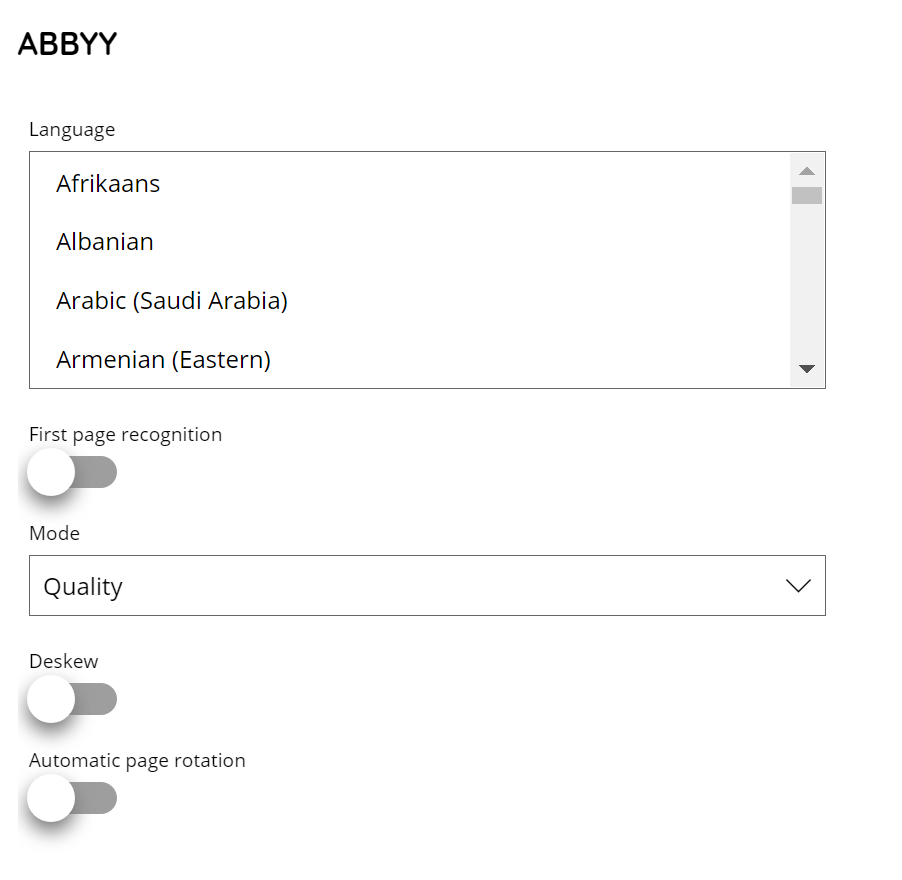 Language
The selected languages to use during the Classification process. It is possible to select multiple languages per workflow by pressing Ctrl and selecting the desired languages.
Please refer to the OCR Appendix chapter for the supported OCR languages.
First page recognition
Recognition done only considering the first page of a document. When disabled all pages have to be recognized. Most multi page documents normally have the most useful information only on the first page (like logo's, customer name, header). This applies at server level for all FreeForm profiles. It doesn't consider the number of pages of each document.
Mode
Recognition trade-off mode between speed and accuracy. Available options are:
Fast Mode: The fast classifier. This mode is recommended for documents which do not contain much text, and the difference between classes is visible in the appearance of the documents.
Quality Mode: The accurate classifier. This mode is recommended for documents which contain a lot of text, and the difference between classes can be determined only by considering the contents. The visual structure of the document is not taken into account.
Deskew
Enable this option if your scanner creates more or less skewed images to apply deskew automatically during the FreeForm recognition. Deskew can only be processed when the skew angle is less than 45 degrees.
Automatic page rotation
Enabling this option will automatically rotate pages based on the orientation of the text during the FreeForm recognition. So if a page is scanned upside down, it will automatically be rotated to the correct orientation.